Smart Rewards Card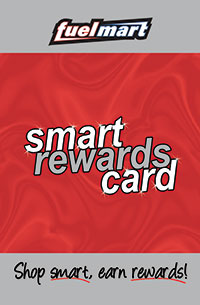 The Fuel Mart Smart Rewards Card makes it easy to save on fuel and other merchandise at our stores.
Register your Smart Rewards Card so you can log in to view your points balance, review previous transactions and more. Click the button below to register or log in to your Smart Rewards Card.
Log in to Smart Rewards
Fuel Mart Charge Card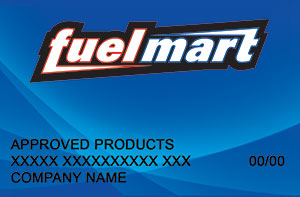 The best tool to help manage your vehicle fuel costs. Whether using our individual Fuel Mart cards or our in-store, on-site cards you'll find the Fuel Mart charge card program a valuable tool to manage and track vehicle fuel expenses.
Already have a Fuel Mart charge card? Click the button below to log in to the commercial and wholesale customer center or learn about setting up an online account.
Log in to the Customer Center
Learn more