Refreshments
Fuel Mart carries a variety of food and drink options to satisfy your needs
The Food
Do you find yourself constantly on the go? We understand how that is, which is why we have several options for food on the go. From meals to snacks to candy, you'll find something delicious to feed your hunger.
Of course we have all of the necessities like chips, crackers, pastries, cookies, candy, etc. but we go even further and offer our customers a greater variety of food options. In addition to the food options below some locations also have fresh Tornados breakfast wraps every morning and fresh Eisenberg Gourmet Hot Dogs throughout the day.

Eat fresh and satisfy your appetite with big-time flavor at Subway. We currently operate four Subway restaurants in Bradner, OH, Cridersville, OH, Perrysburg, OH, and Spencer, SD. Each of these locations accept Fuel Mart Smart Rewards, which means you can earn and redeem points at our Subway restaurants!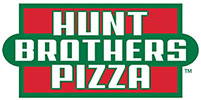 If you've never had Hunt Brothers Pizza, you are missing out! Hunt Brothers Pizza offers up to 10 toppings for no extra charge. You have the choice to purchase by the slice or the whole pie. We make the pizza fresh, throughout the day, every day. Hunt Brothers Pizza is available at select Fuel Mart locations.

Chester's offers great tasting chicken that's specially marinated and double-breaded using a family recipe. Available at select Fuel Mart locations. Chester's Chicken offers a variety of delicious fried chicken, breakfast sandwiches, combo meals, sandwiches, sides, desserts, and signature sauces.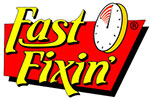 Hot and fresh sandwiches made just the way you like! At the Fast Fixin' Sandwich Bar, you can build your own sandwich however you want. You'll find a selection of tender, savory meats, fresh buns and a variety of condiments to top off and create your ideal sandwich. Fast Fixin' sandwiches are available at select Fuel Mart locations.
The Drinks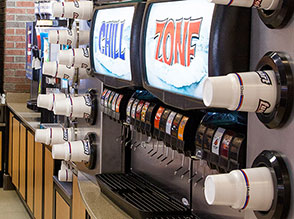 Cool off and refresh with an ice cold drink or warm up and fuel yourself with fresh brewed coffee. We offer a wide variety of beverage options to choose from. Most locations have fountain drink dispensers that feature the most popular soft drinks. Our delicious coffee is made daily and always freshly brewed.At Fuel Mart you'll always find our coolers fully stocked with the drinks you want.
We often have specials on:
energy drinks
bottled water
sports drinks
bottled soda
and more
Be sure to like our Facebook page to stay updated on all specials and promotions.